Technology-Forward.
PCI DSS Compliant.
Blockchain Experienced.
NSB has invested millions of dollars in cutting-edge technology that is industry compliant while allowing data transparency with our credentialed Clients. NSB takes the security of your data seriously and is proud of the longstanding protection we provide for our Clients.
Technology
Our Client portal was designed with our Client's usage in mind. This user-friendly system makes providing account documentation a breeze. Our Client's depend on the reporting features from our Client Portal to stay up to date on our team's progress with their accounts.

Additionally, NSB regularly integrates with enterprise level Client technology, making information exchanges seamless. NSB has years of experience with direct API/RPA integration and a solid understanding of blockchain technology and the Guidewire platform.
Registrations, Licensing & Bonding
Since day one, NSB has proactively taken steps to ensure that we are registered, licensed, and bonded as required by each state.
Our registration, licensing, and bonding is regularly reviewed and updated as needed to maintain compliance with our SOC 2, Type II certification.
Data Security
NSB has a dedicated team of IT professionals who are constantly exploring new technologies and software solutions that enhance our operations. Our team has experience with a wide range of technology platforms and can quickly adapt to new systems and tools as needed. We understand that technology is constantly evolving, and we are committed to staying up-to-date with the latest advancements to better serve our Clients.
SOC 2, Type II Certification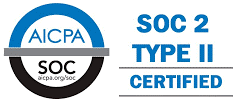 As a SOC 2, Type II certified organization, NSB has undergone a rigorous review process and annual audits to ensure that internal processes align with industry best practices and are consistently observed.
This certification provides assurance that NSB maintains strong internal controls and follows through with its commitments, leading to accurate and timely transactional support for our Clients. NSB's commitment to this certification demonstrates its dedication to ensuring the highest level of security, processing integrity, confidentiality, and privacy of Client data.
PCI DSS Compliant

As a Payment Card Industry Data Security Standard (PCI DSS) compliant organization, NSB processes payments using the tools that ensure safe handling of cardholder information.
Quality Assurance and Auditing
Our Quality Assurance team's on-going auditing practices ensure that our team represents your organization in a professional manner. Regular auditing and call monitoring are some of the tools used to not only ensure compliance, but also ensure the successful training and growth of our Collections Staff and Client Services Teams.
Want to Work with a Receivables Management Partner You Can Trust?